Edwin A Banks - Post War and a Growing Family
After the civil war ended, Edwin moved to Hartford, Connecticut. Somewhere Edwin learned how to be an electrotyper. In the Hartford City Directory, he shows up as an electotyper as early as 1869.
It is not known for sure how Edwin met Mary Ann McKeown. On April 22, 1869, Edwin and Mary Ann were married in Hartford. Just about nine months later on January 4, 1870, Minnie Isobelle Banks was born.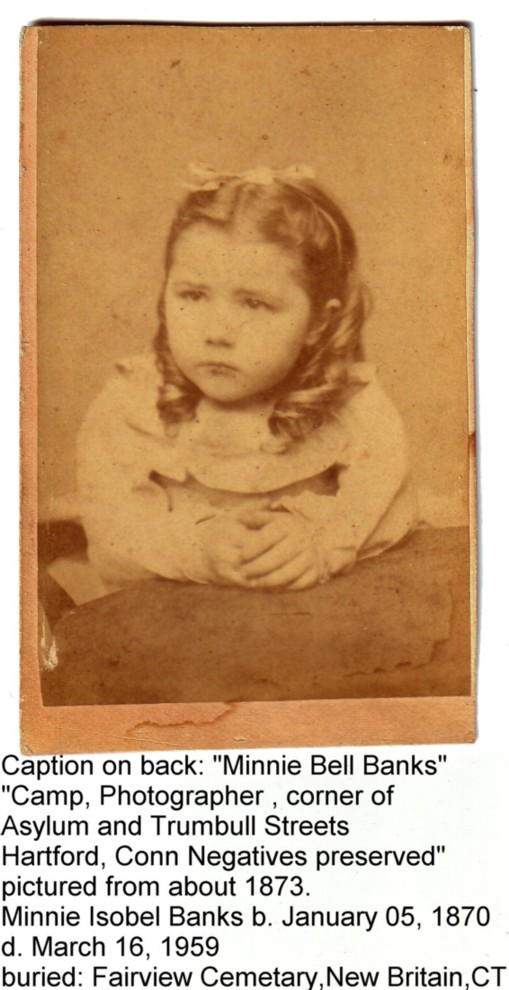 The family continued to grow in the 1870s. Alfred Edwin Banks was born on July 1, 1872 and Charles Owen Banks was born on May 13, 1875. The young family moved around quite in Hartford living in a new place almost every year. In about 1882, the family would take a much larger adventure when they moved to the nations capital, Washington, DC in about 1882.
Chapter 1 - The Early Years

Chapter 2 - Life in the Civil War

Chapter 3 - Post War and a Growing Family


Appendix A : Places Edwin Lived


Tweet